A'na Eldhil
From TheHolo.Net Forums Wiki
Affiliation
The Jedi Order
Ship
Light freighter - Sprite
Darth Callidus: "Why did your Master wish to destroy the Empire?"
Lilaena De'Ville: "For its crimes against the Jedi, of course. For the perversion of the Republic into the New Order. For its unspeakable acts against sentient beings across the galaxy."
―Salem Ave to Lilaena De'Ville in the Wilds of Onderon{{#if:A Dark Revelation| }}
A'na Eldhil is a deceased Jedi Knight, who survived the Order 66 purge of the Jedi with her young padawan learner, Lilaena De'Ville. Twisted by a desire for revenge, her life became one devoted to revenge against then Emperor Palpatine and his right arm, Darth Vader.
Biography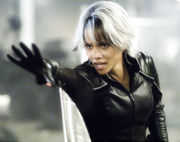 Young A'na was raised in the Jedi Temple on Coruscant by the Jedi Order. Indoctrinated from birth, she grew up strong in the Force and steeped in the Jedi Code. She was promoted to the rank of Knight after serving with her master for several years in diplomatic missions all over the Galactic Republic. A'na returned to Coruscant to serve as a teacher of Younglings, finding herself in the company of other Jedi after living with just her master for so many years.

Though the other girl was younger, A'na made friends with one Serena Laran, another Jedi who was near promotion to Knighthood.

A'na was very skilled in lightsaber combat, a practitioner of the Juyo style. She studied a short while under Mace Windu to learn his Vapaad spin on Juyo.
Clone Wars
Content here...
After the Purge

After Order 66, A'na got the message from Obi Wan and Yoda to stay away from Coruscant. She went into hiding with her two padawans, Salemescro Avesca and Lilaena De'Ville. They first traveled to Ilum, hoping to find some other surviving Jedi there.

A'na slowly walked the path to the Dark side those first days after the Purge, a growing desire for revenge boiling inside her and giving her a reason to continue living.
Out of Character
Holly found her way to SW-Fans.Net on July 24, 2000, through the Crazy Ass Message Boards on Ezboard, where her brother Banestone, and Itala Marzullo were members. Convinced to join The Sith Council as a darkside character, she signed up as Lady DeVille. Incidentally the last name was a suggestion by the Emperor of TSC, Itala himself. She has always gone by the nickname LD. Lilaena was promoted to roleplaying moderator on October 14, 2002, and then to board administrator in late 2005. In November of 2009 she retired from the staff in part because of her expanding RL responsibilities. In 2015 she was promoted to be one of the board admins once more, and she is married with three children.