Aimee Connors
From TheHolo.Net Forums Wiki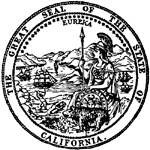 California Mutant Registry
---
Name
AIMEE CONNORS
Aliases
NONE KNOWN
Ability
NIGHT VISION. CAN CLIMB NEARLY ANY SURFACE AT ANY ORIENTATION TO THE GROUND
Registration Date
06/13/2009
Last Known Location
LOS SANTOS, CA
Threat Level
1 - 2 - 3 - 4 - 5 - 6
Age
17 (November 3rd, 1992)
Marital Status
{{{Relationship}}}
Abilities
{{{Abilities}}}
Biography
On November 3rd, 1992, New York City was cold and wet. The firefighters of Ladder 125 were coming back to the firehouse after a grueling call putting out an apartment fire when one of them noticed a box by the door. Inside was a newborn infant wrapped in a towel, her skin was purplish and the firemen worried that the baby was dying or had serious heart problems. They took her to the hospital and discovered she had the X-gene - the purple skin was a harmless mutation, not a life threatening condition.
Aimee was treated for mild exposure and sent to foster care right away. Living in the foster care system until she was 14, Aimee was not always treated fairly by her 'parents,' or other foster children. One family in particular was especially cruel, locking nine year old Aimee in closets when she disobeyed, and disciplining her with a belt. She finally told her social worker and she was removed from the home, but the emotional scars are not so easily healed.
At 14, in 2006, Aimee took to the streets of New York, running away from her latest foster family and leaving 'regular' life behind her, for good. She became close with Ginny Hayes, a teleporting mutant who looked out for the tiny girl when she could. After Ginny disappeared on a 'mission' some time in 2008, Aimee struck out across the country, living hand to mouth as she wandered.
Eventually she heard of and came to Redención House where Anna Fernandez welcomed her with open arms, and an open heart. Aimee is trying to learn how to live above board in a society that hates and fears her just because of how she looks, and it is anything but easy.
Personality
Aimee is a tough talking street kid with an inner shy girl. At Redención House she tends towards shyness, preferring to be ignored than made much of. Living on her own, and learning to distrust any kindness as a runaway, Aimee can be hard to get to know. But with her new 'family' she has opened up, trusting finally that here were people who wanted to see her do well, and wanted to help her succeed.
Out of Character
Holly found her way to SW-Fans.Net on July 24, 2000, through the Crazy Ass Message Boards on Ezboard, where her brother Banestone, and Itala Marzullo were members. Convinced to join The Sith Council as a darkside character, she signed up as Lady DeVille. Incidentally the last name was a suggestion by the Emperor of TSC, Itala himself. She has always gone by the nickname LD. Lilaena was promoted to roleplaying moderator on October 14, 2002, and then to board administrator in late 2005. In November of 2009 she retired from the staff in part because of her expanding RL responsibilities. In 2015 she was promoted to be one of the board admins once more, and she is married with three children.