Pedro Calaveras
From TheHolo.Net Forums Wiki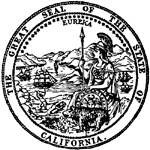 California Mutant Registry
---
Name
PEDRO CALAVERAS
Aliases
ALIASES
Ability
DESCRIPTION
Registration Date
MM/DD/YYYY
Last Known Location
LOS SANTOS, CA
Threat Level
1 - 2 - 3 - 4 - 5 - 6
Marital Status
{{{Relationship}}}

Pedro Calaveras is a mutant living in Los Santos. He is the leader of the mutant gang La Raza and member of the Mexican Mafia.
Mutant Powers
Pedro is a mutant that has the ability to transform his entire body into a form of stone. He cannot transform only a single portion of his body into this armored state; he must either transform completely or remain within his normal state. When he transforms, he gains around a foot in height and his weight is at least doubled. In his armored form, Pedro possesses superhuman levels of strength—the upper limits of which are unknown—and superhuman stamina and durability. While in his armored form, Pedro requires no food, water, or even oxygen to sustain himself, and is extremely resistant to injury. He is capable of withstanding great impacts, high caliber bullets, falling from great heights, temperature extremes of hot and cold, electricity, and certain magical attacks.
Biography
Coming soon.
Additional Information

Coming soon.