Morgan Evanar
From TheHolo.Net Forums Wiki
In Character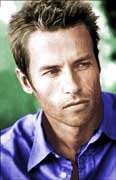 Morgan Evanar was adopted by married ill-fated technical university students on Nar Shaddaa. They repaired droids against both families wishes. Morgan's adoptive mother died when he was 10 in a hit and run speeder accident. His father had a four year spiral into gambling and drugs that lead to his death. Morgan found himself on the streets with a gang until his skill slicing lead to other jobs. Morgan is much heavier, stronger and faster than he looks.
Eventually Morgan made it off Nar Shaddaa by helping the previously hidden Jedi Knight Serena Laran. He reprogrammed the transponder on her ship. Morgan is currently stalked by the criminal organization Black Sun. He stole a vast shipping database from Black Sun. Since joining the Jedi Knight, he has not seen a bounty hunter and hopes it stays that way.
Morgan has taken a romantic interest in Serena's Padawan Rhianna. Rhianna and Morgan ended their relationship amicably when Rhianna returned to her home planet.
Morgan is currently the Electronics Warfare Specialist on the Novgorod.
Pre-Reset Morgan Evanar was an established Jedi Master and married fellow Jedi Master Rie Mystt
Out Of Character
Morgan's real name is Chris. He lives in Orlando and is very interested in Rally Racing. He followed Nupraptor in September 2000 to The Greater Jedi Order and SW-Fans after proclaiming to be bored in class. Morgan became a GJO moderator in 2001 or 2002 and was later promoted to SW-Fans.Net Administrator in 2004 or 2005. Or something.

He plays several other characters, including

Adia Issoris | Milivikal k'Vik

Twitch