Ewan Dunsirn
From TheHolo.Net Forums Wiki
In Character
Personal Information

Name:
Ewan Dunsirn
Age:
Birthplace:
Glasgow, Scotland
Title:

Physical Description

Height:
6'
Weight:
Gender:
Male
Hair:
Brown
Eyes:
Blue

Other Information

Sire:
Generation:
Childer:

Affiliations
Profile
Ewan is a member of the Dunsirn Family, who themselves are part of Clan Giovanni. The family are well-known as savvy bankers, with a not so well-known penchant for cannibalism.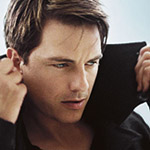 Physical Appearance
text text text
Character Perceptions
text text text
Additional Information
text text text
Out Of Character
See Dasquian Belargic.